Post by syzygy on Dec 20, 2018 9:15:33 GMT
open attached kmz file in GE and as you arrive to default view, check time slider tool to move forward in time by tower1:
meanwhile a town built up, and its been there all the time.
2006:
2013: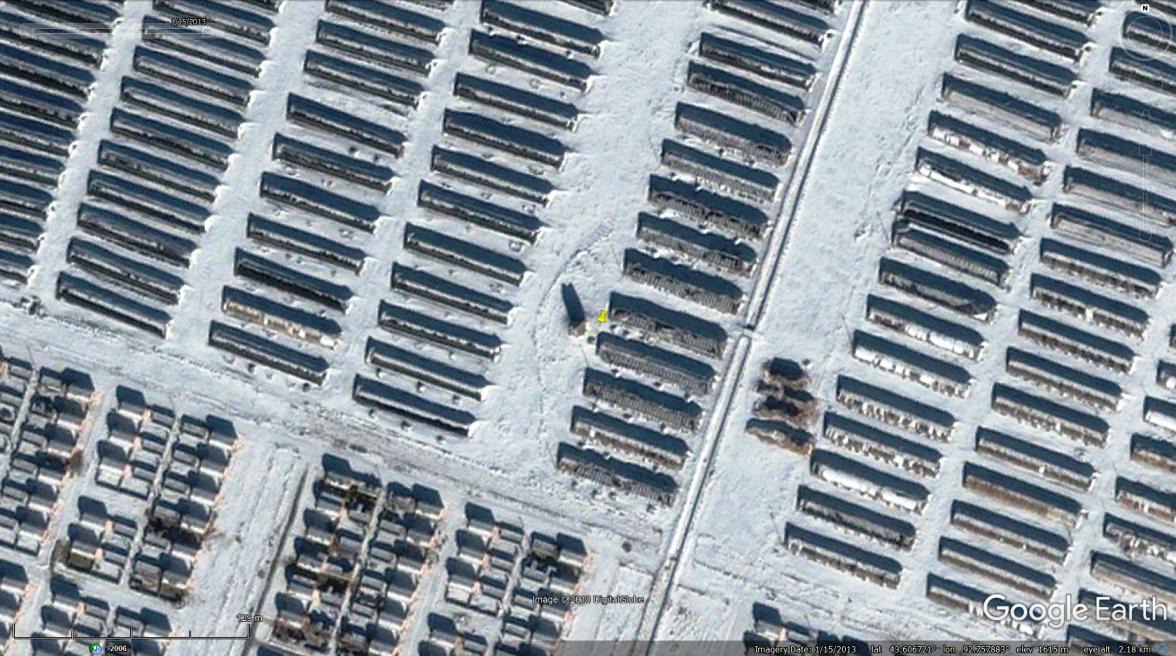 now zoom out and see for yourselves:
it is up for all to the other "towers" as I dubbed these square based, slightly conical, rather high, built objects with quartered-cut top, I still struggled to find explanation for!
finally check GE photo layer at tower6:
if photos are not misplaced, then these are ancient Uyghur beacon towers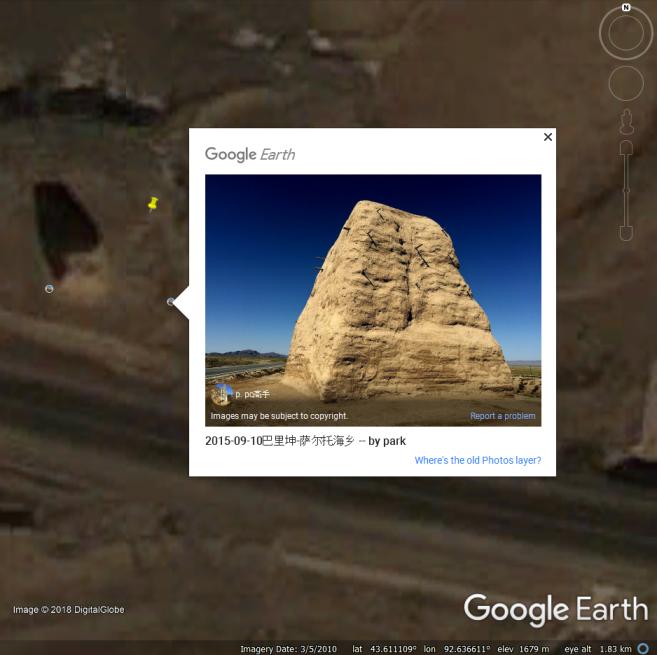 on my further web-searches, I have found another GPhotos-location of tower7 (a bit /~500 miles/ away) with reference:
wikimapia.org/22306514/Kizilgaha-beacon-tower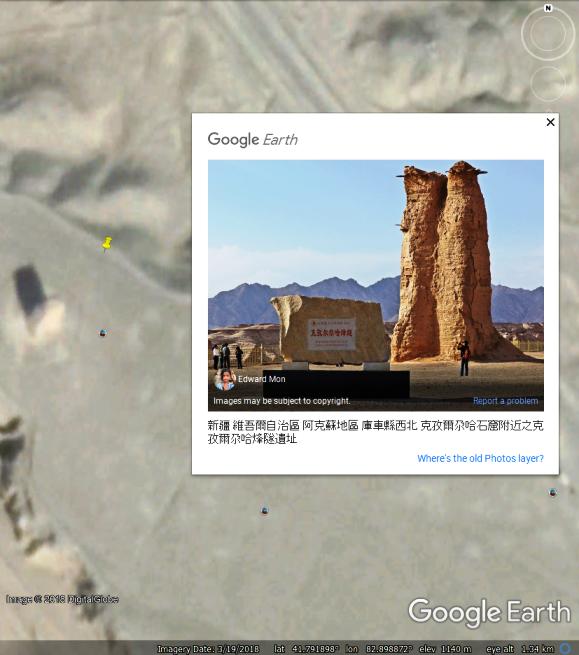 ...
I cannot locate the one mentioned here:
www.tripadvisor.co.hu/Attraction_Review-g297466-d4708944-Reviews-Nanshan_Ancient_Beacon_Tower-Urumqi_Xinjiang_Uygur.html
nor these, said to be related to the Han dinasty:
commons.wikimedia.org/wiki/File:Han_dynasty_watchtower_near_Dunhuang.jpg
The Beacon System

A system of beacon towers, forts, walls and ditches was gradually constructed along China's northern borders to thwart potential invasions by the Xiongnu and Dong Hu peoples, to name only the most significant of the earliest Eurasian nomadic groups. The beacon towers (known variously in Chinese as sui, feng, fenghoutai, fenghuotai, fengsui or yandun), facilitated the relay of military intelligence and other information across the frontier by means of smoke signals by day and torch by night. The beacon towers were an integral part of the Great Wall defensive systems. The number of smoke signals or the number of times torches were raised or lowered served to relay information regarding numbers of approaching enemy troops.

The archaeological and historical records have provided a considerable amount of information about the beacon systems of different periods, especially those of the Han and Ming dynasties. Statutes and military manuals from the Ming dynasty provide details of the rosters of troops at beacon towers, the protocol of signalling, the inclusion of cannon fire and drums within the repertoire of traditional smoke and fire signals, and some information on the fuel used for fires. We know that one Ming dynasty innovation was the addition of sulphur and saltpetre to beacon fires, so that clearer and more rapid information could be relayed.
www.chinaheritagequarterly.org/articles.php?searchterm=006_wolf.inc&issue=006
---------------------------------------------
ancient beacon towers China.kmz
(2.61 KB)
(Recent content: placemarks for 10 locations)
I am not sure, whether it stands by all my placemarked objects, so all comments and additions welcome!